Ashutosh Sabharwal, the Ernest Dell Butcher Professor and chair of electrical and computer engineering (ECE) at Rice Univesity, and a pioneer in two fields of wireless and health technologies, has been named a distinguished alumnus by both of his alma maters.
Sabharwal has received the Distinguished Alumni Award for Academic Excellence from the College of Engineering at Ohio State University, where he earned his M.S. and Ph.D. in electrical engineering in 1995 and 1999, respectively.
He was also recognized for his "outstanding achievements in teaching and research" by the Indian Institute of Technology Delhi, where he earned his B. Tech in 1993.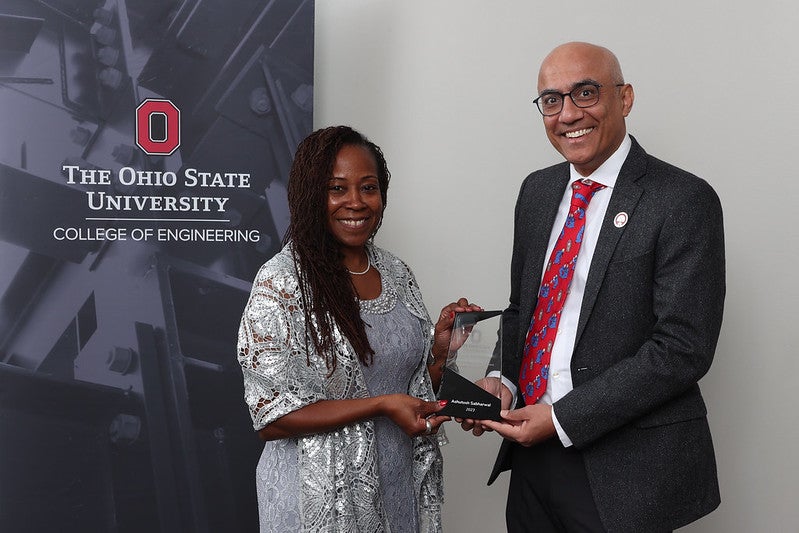 Sabharwal's research has focused on developing new wireless technologies and novel digital health medical devices and algorithms. He co-invented a new communications technology, called full-duplex, that can double internet speeds and is now adopted in next-generation products. He co-invented open-source software-defined radios that started a new product category. He has also co-invented multiple digital health medical devices for asthma care, assisting surgeries and intensive care, leading to new medical devices.
More than a decade ago, Sabharwal started Scalable Health Labs, aimed at advancing the development of medical devices that can be scaled to help architect next-generation healthcare. His work in healthcare technologies has led to multiple startups and licenses. He is a co-founder of Cognita Labs, which has developed multiple FDA-approved complementary digital technologies for the diagnosis and management of chronic lung diseases. He is now leading the Rice Digital Health Initiative.
Sabharwal leads two center-scale projects in health care: the National Science Foundation-funded "See Below the Skin," which is advancing the field of computational bio-imaging cameras, and, as Rice lead, an NSF Engineering Research Center, PATHS-UP, to develop health care technologies for underserved populations.
Earlier this year, he was named a fellow of the Association for Computing Machinery (ACM). He was awarded the 2018 Teaching and Mentoring Award by the Rice Graduate Student Association and the 2019 ACM Community Contributions Award. In 2020, he was named a fellow of the National Academy of Inventors.
He was named a Fellow of the Institute of Electrical and Electronics Engineers in 2014. His work on full-duplex wireless was recognized by the 2017 IEEE Jack Neubauer Award, the 2018 IEEE Communications Society Award for Advances in Communications, and the 2021 ACM Sigmobile Test-of-time Award.
His research has been supported by NSF, the Army Research Labs, the National Institutes of Health, Qualcomm, Intel, Texas Instruments, Nvidia and Facebook.