Maker 101 ECE Online Summer Workshop: From Arduinos to Printed Circuit Boards
This summer the Rice Electrical and Computer Engineering department is excited to be offering an online one-day workshop which is a complete beginner's guide to:
Arduinos

Breadboards

Printed circuit boards
This non-college credit workshop is open to students at any university. It is geared towards those with little to no prior experience using Arduinos or designing printed circuit boards (PCBs). By the end of the workshop and after an individual follow-up with Rice faculty, attendees will have:
Written basic Arduino code

Implemented basic circuits on breadboards and enabled an Arduino to interface with and control such circuits

Completed & received personalized feedback on a PCB design that can then be immediately ordered for manufacture
This experience will empower students to be makers capable of creating their dream designs.
Supply Fees
The workshop is run at-cost for students; the price below is for course materials. There are no per-credit fees for the workshop.
$40.00 due after participant application is accepted. Cost covers the Arduino kit and margin for credit card processing fees

(Optional Additional Cost)

~$60 for printed circuit board manufacture paid after a post-workshop follow-up with Rice faculty
Dates
There will be multiple dates for the same workshop. Students can choose the date that works best for their schedule at the application link below. The current confirmed dates are June 5th, June 12th, and June 19th. The workshop will consist of a 3-hour morning session focused on Arduinos and breadboards and a 3-hour afternoon session focused on PCB design. All workshop sessions will have the following schedule (times in CDT):
9:00am - 12:00pm: Morning session (Arduinos+Breadboards)

12:00pm - 2:00pm: Break 

2:00pm - 5 :00pm: Afternoon session (PCB)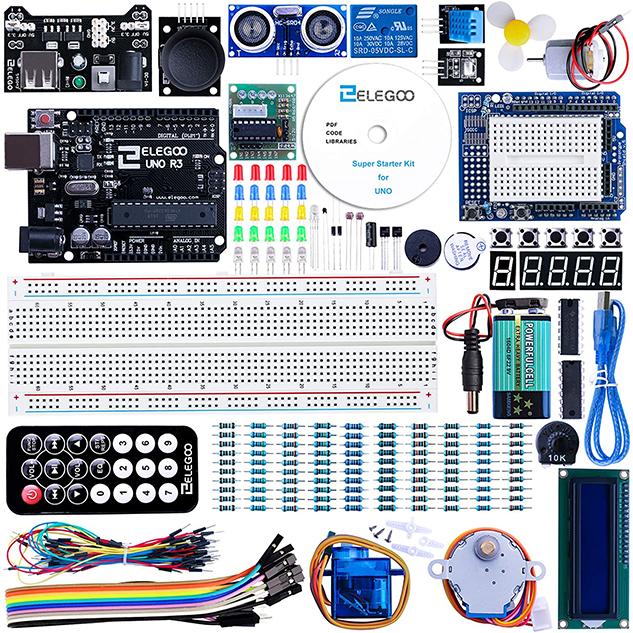 Eligibility
To participate, students must:
Have completed at least their first year by the time the workshop starts, in any undergraduate curriculum of engineering, physical or mathematical sciences*

Have access to a computer that the student can install software on. The workshop is designed to run on Windows, Mac, Linux, and Chromebooks

Have Zoom installed and be able to use microphone with camera (use of webcam is preferable)

Be 18 years of age or older
*Students that have not yet declared a major but intend to in the areas of engineering, physical or mathematical sciences are welcome to apply.
Rice ECE is committed to recruiting, supporting, and engaging a diverse group of undergraduate students from across the nation. Thus, we are looking for students at all levels, including first-year students majoring in STEM, and prior experience is not required. Additionally, students from groups historically underrepresented in STEM, as well as students with diverse experiences and/or backgrounds, are strongly encouraged to apply to the workshop.
Application
Students can complete application at https://forms.gle/XR7vf3sh3xUDUznu6. During the application process, students will select which date they would like to attend:
June 5th

June 12th

June 19th
Slots are limited to 15 students per session. If your application for a slot is accepted, you will receive an email confirming your spot in the workshop. This email will also provide a link to pay the workshop fee. You can expect to hear back within a few weeks of applying. The deadline to submit an application is May 1st.
The workshop fee covers the Arduino kit purchase and a margin for the credit card processing fee. We will have the kit shipped directly to you before the workshop starts. The workshop fee is non-refundable and a credit card is required for processing. 
Contact
For further information, please contact Dr. Joseph Young at jy46@rice.edu. Dr. Young and Dr. Gary Woods, two professors in Rice ECE, will be running the workshop.